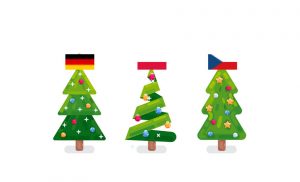 The eighth TRANS³Net newsletter will be published right before Christmas.
On behalf of all nine TRANS³Net project partners, we would like to take this opportunity to thank you for the good cooperation in 2018. Thank you very much! The network has grown noticeably this year. The map of transfer promoter already contains 77 entries. In total, we have reached around 300 transfer experts as well as interested scientists and entrepreneurs in overall eight TRANS³Net.events so far. The satisfaction rate was 84 percent on average.
We wish all readers Merry Christmas, relaxed and beautiful days over the turn of the year and furthermore a happy new year 2019!