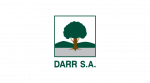 aim
THE MISSION OF DARR is:
- to provide support for the development of private business enterprises and the adaptation of structures within the business environment towards working in conjunction with the European Union.
We carry out our mission within the Dolny Śląsk Voivodship, while recognising the Wałbrzych region to be a particularly crucial area for our operations.
The objective of our efforts is to increase the competitiveness of business enterprises and to adjust their offers to meet the requirements of the European market.