Technology Hunter s.r.o.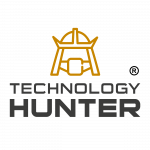 aim:
We help to find lucrative application for new processes and technologies in manufacturing companies. We provide legal, advisory and investment assistance for startup and unfinished projects. We help to bring technologies non-compliant with safety and/or regulatory requirements into line with EU legislation. In the case of a compatible solution, we can arrange financing with our banking partner. For manufacturing companies, we seek solutions for cost savings and increased production efficiency.
We are looking for new technologies, interesting startups and manufacturing companies.